Article information
Abstract
Full Text
Bibliography
Download PDF
Statistics
Tables (4)
Tabla 1. Características de los estudios españoles que evalúan el rendimiento diagnóstico de la adenosina desaminasa en el líquido pleural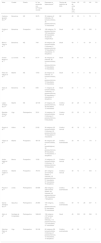 Tabla 2. Medidas de precisión diagnóstica de la adenosina desaminasa en el derrame pleural tuberculoso, según la técnica de medición utilizada

Tabla 3. Medidas de precisión diagnóstica de la adenosina desaminasa en el derrame pleural tuberculoso, según el punto de corte utilizado
Tabla 4. Medidas de precisión diagnóstica de la adenosina desaminasa pleural en el derrame pleural tuberculoso, según los diferentes metaanálisis publicados

Resumen
Objetivo
Determinar la utilidad de la adenosina desaminasa (ADA) pleural para diagnosticar derrame pleural tuberculoso en población española, según la técnica de medición y punto de corte utilizados, y compararla con la descrita para otras poblaciones.
Métodos
Metaanálisis de estudios diagnósticos sobre ADA pleural en población española, extraídos de PubMed y Embase desde sus comienzos hasta julio de 2017, sin restricciones de lenguaje. Se analizó la eficacia diagnóstica global de la ADA, según sus técnicas de medición (Giusti, métodos cinéticos manuales y métodos cinéticos automatizados) y el punto de corte seleccionado. La herramienta QUADAS-2 evaluó la calidad de los estudios. Se utilizó un método bivariante de efectos aleatorios. Se compararon los resultados con los descritos en metaanálisis previos sobre población no española.
Resultados
Se incluyeron 16 estudios, con 4.147 pacientes, de los que 1.172 tenían derrame pleural tuberculoso. La ADA tuvo una sensibilidad del 93%, especificidad del 92%, likelihood ratio positiva de 12, likelihood ratio negativa de 0,08, y área bajo la curva de 0,968 para identificar tuberculosis. No hubo diferencias de eficacia diagnóstica entre las técnicas de medición de ADA o el punto de corte escogido. En 73 estudios de población no española se observó una tendencia hacia una menor sensibilidad (88%, IC95%: 86-90%) y especificidad (88%, IC95% 86-90%) de la ADA, pero las diferencias no alcanzaron significación estadística.
Conclusiones
La ADA pleural en población española tiene una buena precisión diagnóstica (independientemente de la técnica de medición o punto de corte empleados), similar a la reportada en población no española.
Palabras clave:
Adenosina desaminasa
Derrame pleural tuberculoso
Líquido pleural
Metaanálisis
Abstract
Objective
To evaluate the usefulness of pleural fluid adenosine deaminase (ADA) for diagnosing tuberculous pleural effusions in the Spanish population, according to laboratory technique and cut-off point, and to compare the results with other populations.
Methods
Meta-analysis of diagnostic studies on pleural fluid ADA in the Spanish population, extracted from the PubMed and Embase databases from inception until July 2017, with no language restrictions. The overall diagnostic accuracy of ADA and that of each of the measurement techniques (Giusti, manual and automated kinetic methods) and selected cut-offs were analyzed. The QUADAS-2 tool was used to evaluate the quality of studies. A bivariate random effects model was used. Results were compared with those obtained from previous meta-analyses in non-Spanish populations.
Results
Sixteen studies in a total of 4,147 patients, 1,172 of whom had tuberculous pleural effusions, were included. ADA had 93% sensitivity, 92% specificity, positive likelihood ratio of 12, negative likelihood ratio of 0.08, and an area-under-the-curve of 0.968 for identifying tuberculosis. There were no differences in diagnostic accuracy between the techniques used for ADA measurement or the selected cut-offs. In 73 studies from non-Spanish populations a trend toward lower ADA sensitivity (88%, 95% CI:86%-90%) and specificity (88%, 95% CI: 86%-90%) was noted, but differences did not reach statistical significance.
Conclusions
Pleural fluid ADA in the Spanish population shows good diagnostic accuracy (regardless of the measurement technique or cut-off), similar to that reported in non-Spanish populations.
Keywords:
Adenosine deaminase
Tuberculous pleural effusion
Pleural fluid
Meta-analysis
Article
These are the options to access the full texts of the publication Archivos de Bronconeumología