Article information
Abstract
Full Text
Bibliography
Download PDF
Statistics
Tables (4)
Tabla 2. Criterios/Recomendaciones de la GEMA2009 sobre el asma del niño incluidos en el proyecto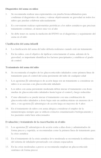 Tabla 3. Criterios aplicados en la valoración de las recomendaciones en las que no se alcanza un consenso profesional suficiente
Tabla 4. Diferencias de opinión entre especialidades en las recomendaciones sobre las que no se logra consenso profesional del panel
Resumen
Objetivos
Valorar el grado de acuerdo de un panel de expertos en asma de diferentes especialidades con las recomendaciones que propone la Guía Española para el Manejo del Asma (GEMA) 2009.
Material y métodos
El estudio se efectuó en 4 fases: 1) constitución del comité científico formado por los 9 coordinadores de GEMA2009, para la selección de las recomendaciones de la Guía que conforman el cuestionario Delphi del estudio (56 ítems); 2) selección de un panel estatal multicéntrico con 74 expertos en asma de todas las especialidades implicadas en la Guía (neumólogos, alergólogos, médicos de familia, otorrinolaringólogos, y especialistas de pediatría); 3) encuesta Delphi en 2 rondas (con valoración personal de cada ítem mediante escala Likert de 5 puntos), por correo electrónico, con informe a panelistas de resultados intermedios; y 4) análisis y discusión de resultados por el comité científico del proyecto.
Resultados
Se apreció un consenso de criterio en 49 de las 56 cuestiones analizadas ya en la primera ronda. Tras la interacción del panel, se lograron consensuar 53 ítems de la encuesta, en el sentido favorable al acuerdo del panel con las recomendaciones GEMA. En una de las cuestiones no consensuadas, sobre indicación de inmunoterapia en asma alérgica, se apreció una significativa disparidad de opinión entre especialidades. En otra, sobre las medidas de control ambiental en alergia a ácaros, se apreció una manifiesta oposición del panel (55%), y en la última, sobre la necesidad de cambiar de trabajo en pacientes con síndrome reactivo de disfunción de la vía aérea, se observó una ausencia significativa de criterio establecido en buena parte de los encuestados (40% expresan «ni de acuerdo, ni en desacuerdo»).
Conclusiones
La valoración externa por expertos en asma de diferentes especialidades constata un elevado nivel de acuerdo profesional con las recomendaciones formuladas en GEMA2009 (93%). Probablemente el desacuerdo evidenciado en 3 de las recomendaciones reflejan la escasez de evidencias, o su gran variabilidad, para establecer recomendaciones consistentes. Estas cuestiones podrían representar áreas susceptibles de un mayor esfuerzo investigador futuro.
Palabras clave:
Asma
Guía Práctica Clínica
Consenso profesional
Delphi
Abstract
Objectives
To assess the level of agreement on the GEMA 2009 clinical recommendations by a Spanish expert panel on asthma.
Materials and methods
The study was divided into four stages: 1) establishment of a 9 member scientific committee (GEMA authors) for selection of GEMA recommendations to use in the survey; 2) formation of a panel of 74 professionals with expertise in this field (pulmonologists, allergists, family doctors, ear, nose and throat and paediatric specialists); 3) Delphi survey in two rounds, sent by mail, with intermediate processing of opinions and a report to the panel members; and 4) analysis and discussion of results for the Scientific Committee.
Results
Seventy four participants completed the two rounds of survey. During the first round, a consensus was reached in 49 out of 56 questions analysed. Following discussion by the panel, the consensus was increased to a total of 53 items in the survey. With respect to the remaining questions, Insufficient consensus was obtained on the rest of the questions, due to differing views between sub-specialists, or lack of criteria by most of the experts.
Conclusions
The external analysis by asthma experts from different specialities showed a high level of professional agreement with the GEMA 2009 recommendations in Spain (96.5%). The disagreement shown in three recommendations reflect the lack of a high level evidence. These issues represent areas of interest for future research.
Keywords:
Asthma
Clinical guideline
Professional consensus
Delphi
Article
These are the options to access the full texts of the publication Archivos de Bronconeumología